One of Netflix's more compelling teen drama series 'The Society' is set for a whole new world of challenges that awaits the main cast in season 2. If you want all the latest tidbits on cast, plot, release date, and trailer details, you couldn't have come at a better time and a better place.
When Was Season 2 Announced?
Source: Instagram

As the image indicates, the second season of The Society was officially announced on July 9, 2019, on the show's official Instagram account. And given that it's January already, we can expect production to be closer to finishing than before.

Be wary of major spoilers beyond this point!
What Happened in the Season 1 Finale?
'The Society' revolves around a group of teenagers who are in charge of making their own decisions after the rest of the population in their area just vanished. This was right after the group returned from a canceled field trip. Then, out of the blue, the town is surrounded by a dense forest, where the teenagers have no means of contacting anyone from the outside world by either phone or the Internet. As such, they must learn to survive on their own by making their own rules and using whatever resources they have with them.

It was later discovered that the teenagers were in fact trapped in some kind of alternate dimension of their original home, while their parents, as well as everyone else, existed in the "true" dimension.

But even if that's the case, now the ultimate question in this big mystery is; Will the teenagers figure out how to get back to their "proper" dimension or will they remain stuck in the "false" one forever? That is something that fans can't wait to find out in Season 2.
When Is Season 2 Expected to Air?
While no precise release date has been confirmed as of right now, The Hollywood Reporter, however, did announce the renewal of the show back on July 9, 2019, as we said before, with production starting sometime later during that year.

Even though we've been kept in the dark about the progress of Season 2's production, we're very hopeful that it will drop in the summer of 2020.
Season 2 Cast: Who's Returning and Who's Debuting?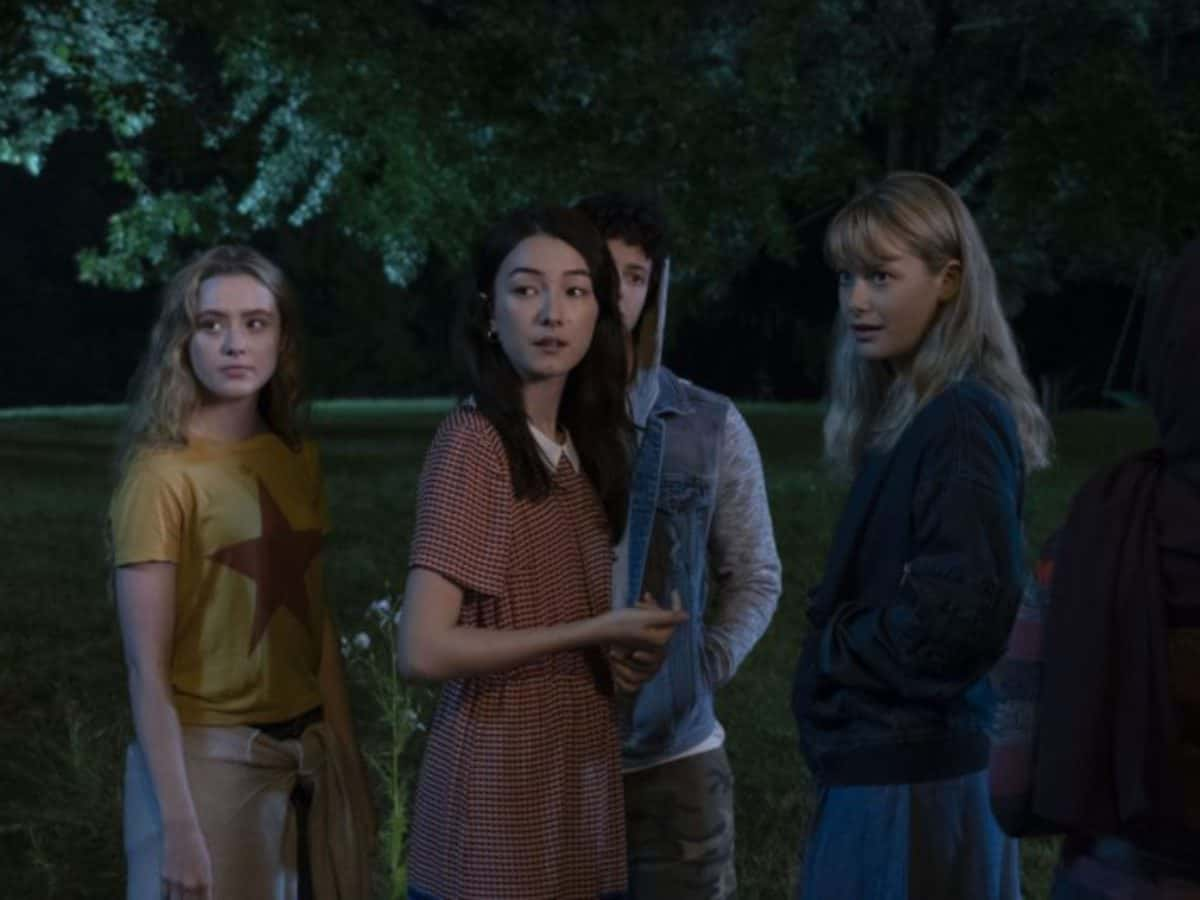 You can hold your worries back on the main flock of cast members as they're already locked to reprise their roles for the next chapter that is Season 2.

The main cast that is said to reprise their roles include:

● Will (Jacques Colimon)
● Allie (Kathryn Newton)
● Becca (Gideon Adlon)
● Campbell (Toby Wallace)
● Harry (Alex Fitzalan)
● Sam (Sean Berdy)
● Helena (Natasha Liu Bordizzo)
● Kelly (Kristine Froseth)
● Gordie (José Julián)
● Elle (Olivia DeJonge)
● Luke (Alex MacNicoll)
● Bean (Salena Qureshi)

And many more.

One other character that we are certain to see again in the follow-up season is Chaske Spencer's Mr. Pfeiffer. Since he was one of the drivers who drove the group of teenagers off to their school trip, that was later canceled, he is someone of utmost significance. He was also seen arguing with Campbell and Sam's dad, as well as Harry's mother at the start of the first season.

Two people who are not expected to return are Cassandra (Rachel Keller), Allie's older sister because of her being shot and Dewey (Seth Meriwether) who was executed after it was discovered that he was the one who murdered Cassandra.

But just because they're dead, doesn't mean we can't expect them to make a flashback cameo appearance in Season 2. It isn't out of the realm of possibility when it comes to filmmaking.
What Can We Expect of Season 2's Plot?
Thanks in large part to the research conducted by Bean and Gordie in the first season, we now know that the empty world the gang treads on is an alternate dimension of their actual world. Gordie says that the present world they're on is almost like theirs but also not. One thing is for sure now; they have to figure a way how to get back.

The final scene of the first season shows the original world of West Ham just as it is, except without the teenagers.

A plaque on the wall titled "We remember them" is shown where the names of every missing teenager are written on it. It's unknown whether the parents are aware of what is going on to their children, or if they're making attempts to crack the case.

In season two, we can expect the show to pick up from its cliffhanger. But exactly how the teenagers will figure a way back to the real world, remains a mystery and something that the fans can hang on to until Season 2 drops.
Where's the Trailer for Season 2?
Other than the expected release date, we really don't have anything regarding a teaser, much less a trailer for The Society's second season. But we're hoping for something to come out in a month or two from now. After all, hoping is all we can do right now. Once we get an update of any kind, we will be sure to revise this page and let all of you know about it.