A new live-action version of Avatar: The Last Airbender is officially coming to Netflix with production expected to begin this year with the original creators of the show Michael Dante DiMartino, and Bryan Konietzko returning as executive producers and showrunners. It will be an adaptation of the animated series that won our hearts a few years ago. Here's everything we know about it so far.
When Will The 'Avatar: The Last Airbender' Netflix Live-Action Series Be Available On Netflix?
Netflix has not confirmed an official release date but has confirmed that production will begin in 2020. The series is right now in its pre-production phase so the script is being written and the auditions for the cast are in process. With that in mind, a 2020 release date seems unlikely. However, a release date sometime in 2021 seems very possible.
Konietzko spoke about production late may last year saying:
We're moving into a new office space, transitioning into the next phase of production. Our core team is growing. We're writing, planning, and testing. Though there's plenty that's new for us in this live action process, we've been on this long rollercoaster ride twice before and a lot of the climbs and twists and turns feel familiar. Right now, everything seems slow, and we're itching to speed up; before we know it, everything will be moving too fast and happening all at once. For those who are eager to see this new series and are asking if we have a trailer yet: thank you for your enthusiasm, sincerely, but you wouldn't want to see a version of this series that was made within 9 months. Too much Hollywood fare is fast-tracked and the results speak for themselves. Thankfully for us and this series, Netflix is committed to doing it right.
What Is The Plot Of The 'Avatar: The Last Airbender' Netflix Live-Action Series?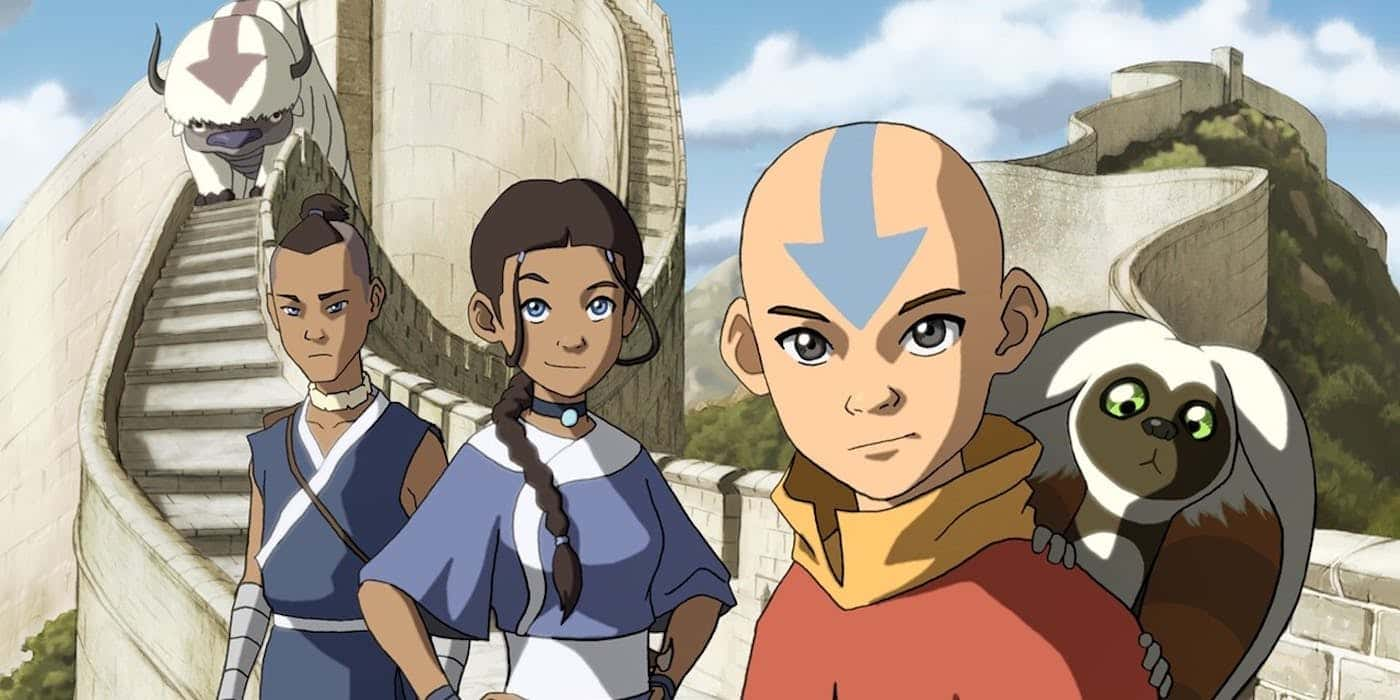 The plot of the live-action series will be much like that of the animated one. It will be about a civilization divided into four nations; Air Nomads, Earth Kingdom, Fire Nation, and the Water Tribes. In each of these nations, there are a select few among them with the ability to bend their nation's elements using martial arts and telekinesis. The only one capable of bending all four elements is called the Avatar. The story of the series follows Aang who is an Avatar among the Air Nomads. He is awoken after 100 years and finds out that the fire nation is ravaging the world. With his powers and the help of his friends, Katara and Sokka, Aang fights to bring peace to the world.
Who Is In The Cast Of 'Avatar: The Last Airbender' Netflix Live-Action Series?
At the moment there aren't any announcements regarding cast members. But we can bet it's going to be huge news when the live-action Aang is announced. In January 2020 Daniel Richtman posted that the series is "looking for a mostly Asian cast and a 12-14 Asian kid to play Aang."
Michael Dante DiMartino and Bryan Konietzko spoke about casting saying:
We're thrilled for the opportunity to helm this live-action adaptation of Avatar: The Last Airbender. We can't wait to realize Aang's world as cinematically as we always imagined it to be, and with a culturally appropriate, non-whitewashed cast.
Are you excited to see this live-action version of Avatar: The Last Airbender?