Baby Yoda is among the cutest fictional characters in Television history. The little guy has been able to capture the hearts of fans worldwide and a plethora of Instagram and Facebook memes. But just when we thought that the trend was dying, the company Sideshow Collectibles did the most amazing thing ever. They created a life-sized version of Baby Yoda.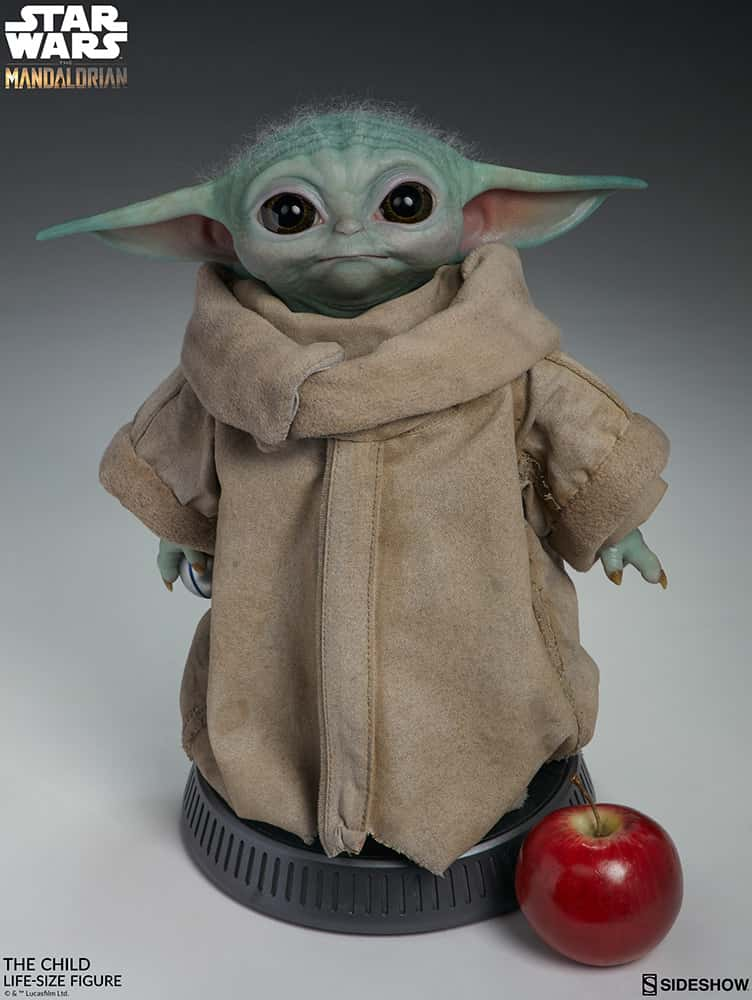 The masterpiece stands about 16.5 inches tall. Yes, I know, that is pretty tiny, only about the size of a puppy but it is the actual size of Baby Yoda in the Mandalorian series.
Baby Yoda isn't the only collectible being sold, but definitely the most notable. You can also get a figure of the Mandalorian himself as well as an Incinerator Stormtrooper, IG-11, and a Remnant Stormtrooper. Unfortunately, these don't come life-sized.
But if you're super into Yoda you can even get a life-sized figure of the original Yoda as well. I'm going to warn you, the collectibles aren't very cheap, with a price tag of $350 on the Baby Yoda but come on....isn't he the cutest!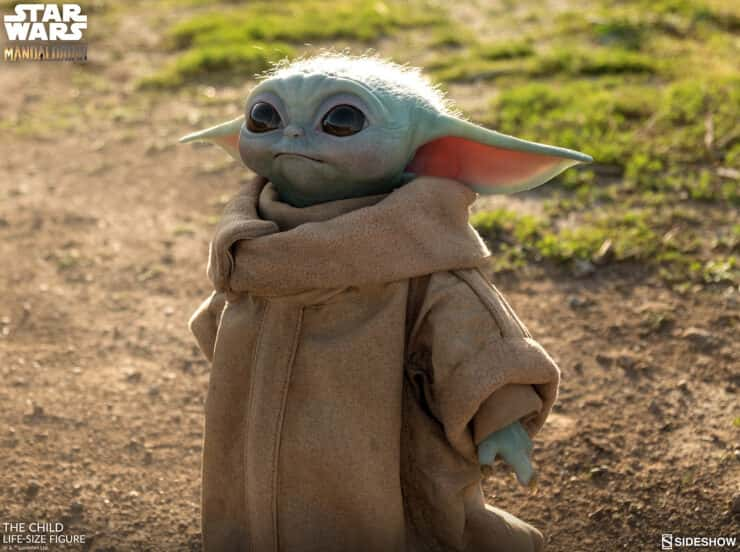 We are in no way affiliated with this company but since we're a movie and TV show blog it just seemed right to let our readers know that there is life after the Mandalorian.....there is a life-sized Baby Yoda. It's not over yet and even though we may have to wait a little while for a new season at least we can find comfort in some collectibles.
Imagine how crazy it's going to be having one of these in your home. I think the only thing that can make this better is if the little guy was able to make sounds or speak some wise baby gibberish. You can get a life-sized Baby Yoda here.
If you have yet to see the Mandalorian season 1 then you can check it out now on Disney+.