While there has been a lot of hype surrounding new series and seasons coming out on Netflix, many places have overlooked one of the most critical moments for any fan of Hayao Miyazaki's films. For the entire month of February, the streaming giant is going to make available to its subscribers almost the whole back-catalog of Studio Ghibli's massive collection. If you're a fan of any of the films produced by arguably one of the most well-loved directors of all time in Japanese cinema, you'll definitely want to check out some of the offerings while they're available.
Ghibli's Greatest Successes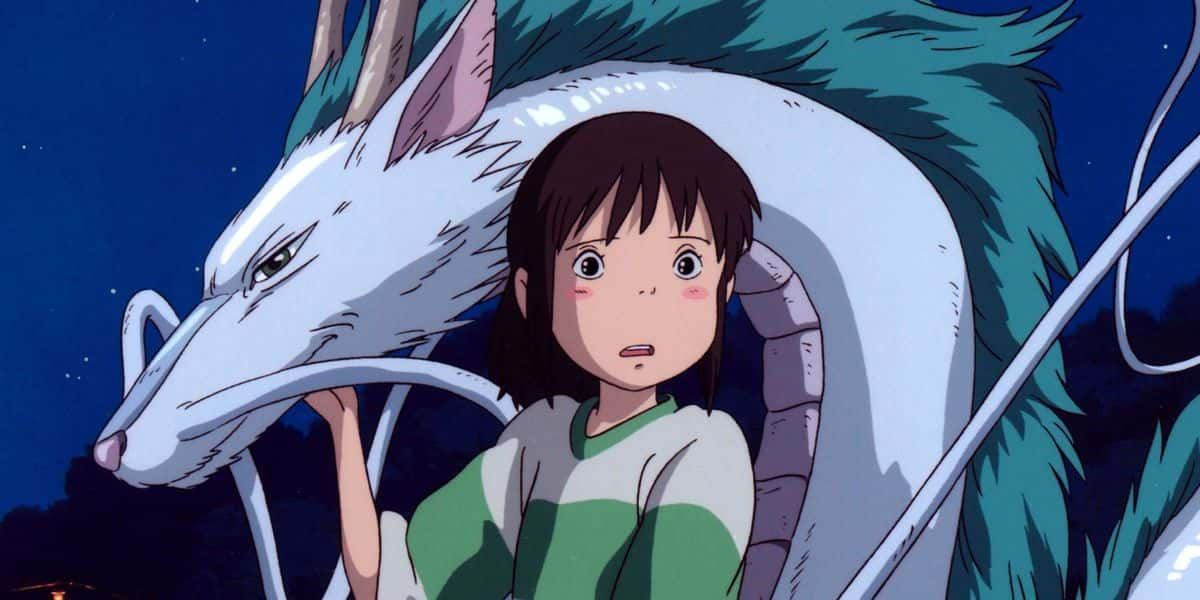 Right off the bat, if we tried to rank Studio Ghibli movies, we'd be inundated by tons and tons of hate mail. Because of how widely the stories range and how much they play on the fantastic yet the relatable, everyone has their own favorite Miyazaki film. As most fans of cinema will tell you, Miyazaki's work is more than just a fun exploration story for kids. Some have compared the work of Ghibli to Disney, but it's not quite the same. Disney is a lot of fluff but only a little substance and is geared to kids, whereas Ghibli deals with heavy topics and puts them forward in a way that helps everyone understand, regardless of their age.
The Start of an Avalanche
Netflix is releasing the films one by one onto its platform, with the first seven titles being available to watch from the start of February. These notable seven films are:
Kiki's Delivery Service:
A fantastic coming-of-age story sees the brightly animated Kiki and her talking cat Jiji spending the requisite time in the port city of Koriko. While there, Kiki learns the things that young witches are supposed to, such as how to control her broomstick. She also learns the art of running a business by setting up her own witch delivery service and soon becomes a fixture within the community. Kiki's life becomes complicated as she loses her ability to fly and has to shutter her delivery service. Will she regain her confidence and her ability to fly, or is Kiki's Delivery Service closed for good?
My Neighbor Totoro
A fantastical journey filled with innumerable beasts and spirits, this tale explored the loneliness of a pair of children, Satsuki and Mei, and the massive forest spirit Totoro who lives near to their house and befriends them. A story about the uncertainties of life, coupled with the beautiful discovery of friendship.
Only Yesterday:
Taeko Okajima has lived in Tokyo for her entire 27 years. She escapes from the city to visit the family of her brother-in-law's elder brother and discovers things about herself that she can trace back to her childhood. The film reflects themes of how people change as they grow up, and how listening to one's heart can lead to hard but necessary decisions in life.
Castle in the Sky:
One of the first films ever produced by the studio, Castle in the Sky, sees Sheeta, a 13-year-old girl fleeing from forces who are trying to get their hands on her crystal. She is saved from certain doom by an orphan called Pazu, and together they search for the truth about the gem and its connection to Laputa, the Castle in the Sky.
Ocean Waves:
With a unique animation style, this movie is based on a novel of the same name by author Tomomi Mochizuki. The Slice-of-Life film delves into the life of Taku Morisaki as he returns to his hometown after the first year away at college. In the film, we revisit his final year in high school and witness the arrival of transfer student Rikako Muto who shatters the peace of Taku's world and flips his life upside down.
Porco Rosso:
Not bad for a film that started off as an in-flight short. Miyazaki and Studio Ghibli gave this film the feature treatment, allowing us a glimpse into the world of the ace fighter pilot the in the twilight of his days hunting down air-pirates over the Adriatic. Sadly, thanks to a curse, the combat ace finds himself an anthropomorphic pig with the title of Porco Rosso.
Tales from Earthsea:
Understated but extremely brilliant, Tales from Earthsea brings this fantastic world to life and allows us a front seat view of the arrival of dragons to the nation of Enlad. Young Prince Arren accompanies the grizzled mage Ged on an epic journey with the fate of Earthsea hanging in the balance.
Over the next few months, Netflix will release more of the back catalog of Ghibli movies. We'll make sure to keep you updated on what's happening so you can get your Miyazaki fix. If you haven't seen any of these yet, then you don't know what you're missing out on. Set some time aside and experience some of the best cinema to grace the screen in the last fifty years.
Disclaimer : The views expressed in this article belong to the writer and are not necessarily shared by trinikid.com