This article was recently reviewed and is up to date as of September 22, 2020.
Between October and December 2017, the animated adaption of the 2012 Japanese manga series Land of the Lustrous or Houseki no Kuni by animation studio Orange premiered on television. It encapsulated audiences in more than one way, not just in terms of its gorgeous CGI visuals, but also a very compelling story. In fact, the series was so well-received by critics that they frequently kept calling it one of the best in the decade and was considered a turning point for CGI animation.
Although the first season exceeded several expectations, it ended on unambiguous notes, which left us with questions that can only be answered with the second season. If you want to learn more about season 2, then you've come to the right place.
What is Land of the Lustrous?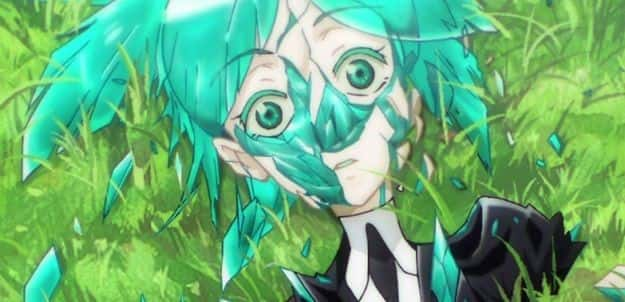 For those who are new to the series, Houseki no Kuni or Land of the Lustrous is a manga series that's been written and illustrated by Haruka Ichikawa that was published back in 2012 and is still going on today. It is an enticing fantasy series that comes with an engaging story where the audience relates to every character and their flaws with every episode that passes. It's the kind of series that really engulfs you in its narrative and wants you to know more about what happens next.
The story takes place in a distant future where the earth had been devastated by meteorites over six times, completely changing life and matter all around it. After some time, a new race had emerged from the ground. These new species were immortal genderless sentient humanoid jewels with the weakest one being the protagonist Phosphophyllite (Phos), who was cast out by their peers.
Despite this, Phosphophyllite wishes to enter the battlefield and then being praised as well as acknowledged by her peers, ultimately proving herself in the end. But before she could do that, she needs to overcome the obstacle of compiling an encyclopedia due to her fragile nature. And despite being a bit hesitant at first, Phosphophyllite decides to give it a shot, which is where she encounters Cinnabar.
Cinnabar is an intellectual crystal tasked with looking after a lonely island at night. When Phos realized that Cinnabar hates their job just as much as she does, Phos decides to help Cinnabar and, together, find a more appropriate job for themselves.
Meanwhile, the other strong "jewel folk" are engaged in a battle against the Lunarians (Moon people) who are trying to take advantage of the jewels' luxury value.
How Far Has the Manga Gone?
Since the manga's publication back in 2012, there have been eleven volumes that have been released so far. The total copies that the series has sold as of August 31, 2014, was 56,765. It was nominated for the eight Manga Taishō in 2015.
How Much of the Manga Has Been Covered in the Anime?
The anime series, which comprised of both 2D/3D animation, courtesy of animation studio Orange, covers 31 chapters of the manga series between October and December 2017 in just 12 episodes. And given that manga series has over 85 chapters, there is enough material for a second season to come out of it.
Studio Orange has produced other well-known anime series, including Black Bullet and, more recently, Beastars, which is more renowned than the former.
Where Is the Second Season Then?
Despite there being enough material for a second season, Studio Orange has not announced a follow-up from the first season. This is quite an odd development considering how well the first season performed and how the sales of the manga almost doubled after its anime debut back in October 2017. Unless, of course, the anime's sole purpose was to promote the manga series, which it has clearly succeeded in.
And if we look into the popularity and rating of the anime series on almost every platform, it is done exceedingly well. In conclusion, there is simply no way Studio Orange would not even consider renewing the show for a second season. And even if it is being considered at this point, we probably won't be expecting it to drop at least until sometime in 2021 because after all, animation is hard work, be it 2D or 3D, and requires extensive resources in animation, sound, and voices to make it come off swimmingly.